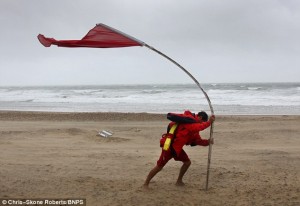 When I was in the pit of my Lyme disease and walking through the darkest days, a dear friend kept encouraging me to read the book of Job. I couldn't for the longest time. I think it is like watching a movie where something bad happens to a child. Now as a mother, I can't make eye contact with movies like that, its just too much.
In the height of my illness, I couldn't look at anyone else's plight too close. It was just too much emotional burden to take. And let me be totally honest, I was afraid I would have to prepare for even more darkness if I read Job. Does that resonate with you too? I mean, Job not only suffered physical anguish, but grave emotional loss as well. I knew the gist of the story, I simply didn't want to have to absorb the details against my own suffering. I mean who wants to face the idea of "it can get much worse" when they are already fighting for their lives?
I did finally get around to reading it sometime last year but this verse did not resonate with me at the time. As I was studying the  book of Job this week,  38:1 just jumped out at me. After all the pain and suffering and all the diatribe of Job's so called friends, he finally gets his answer from God. The scripture says "The Lord answered Job out of the storm…Brace yourself like a man…."
God repeats this exact phrase again to Job in chapter 40:6. It caught my attention the first time and the second time began to sink in.
God acknowledged Job's storm. He called it out. Named it hardship, considered the difficulty. God is not ignoring you or the storm this illness or trouble has you in. God has seen it, known it and called it by name. I pray that sinks into your heart and expands your hope capacity today.
In The Message it says, "the eye of the violent storm". Its a mess all around you, a violent dark disasterous mess.
God is in there with you. He answered him "out of the storm". I don't know how you want to interpret that, but I take it that when God answers me, its because he is right there with me. The eye of the storm is the calm center while everything rages around it. Keep God close to you and let this storm of Lyme rage around you and you will be in the calmest place there is possible.
The Lord then says in verse 3 ""Brace yourself like a man…." I love this phrase. The Message says it "Pull yourself together, Job, up on your feet, stand tall".
How do you brace yourself dear Lymie when you can barely stand, or can't at all?
1. Hope. When our outsides are crumbling, everything can be anchored down to the one thing that will survive – hope.
2. Get better friends than Job. If anyone around you is not supportive or criticizes your illness, or blames you for your illness, show them to the door. Block them on Facebook. Kick them off Twitter. Get into positive Lyme support groups. Join a new bible study or online prayer organization.
3. Hold onto your faith. I'm not sure how Job held his position so firmly despite everyone trying to talk him out of it, but he did. He was "braced for the storm". His anchor was secure, unswervingly secure. What are you anchored to? How do you keep from doubting?
4. Trust God's sovereignty. God is good. He just is, despite hardship and trouble. Jesus says "In this world you will have trouble, but yea, I have overcome the world."
Look, if making eye contact with the book of Job is discouraging to you right now, then take a 5 minute spoiler and read the end. He triumphs and the Lord rewards the faithfulness of his servant. Stare that kind of hope right in the eye and believe that this season of suffering will end for you too.
Blessings,
Janice
Book – http://www.lulu.com/spotlight/JustLivingLikeThisWithLyme
Facebook – https://www.facebook.com/justlivinglikethiswithLYME
Blog – http://justlivinglikethiswithlyme.com/my-blog/
Twitter – https://twitter.com/janicewithlyme
Pintrest – http://www.pinterest.com/jpfairbairn/just-living-like-this-with-lyme/